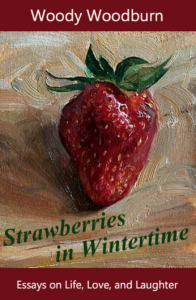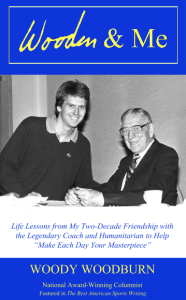 For a Personalized Autographed copy of "STRAWBERRIES IN WINTERTIME" or "WOODEN & ME" mail a check for $25 to:
Woody Woodburn
400 Roosevelt Court
Ventura, CA 93003
* * *
Wisdom From Pinch-Hitting Typewriters
            From time to time I turn this space over to my readers, but today I am having some writers pinch hit with their words of wisdom and inspiration.
*
"Love is friendship set on fire," wrote 17th century author Jeremy Taylor.
My two cents: Set your own world ablaze!
*
From the great A. A. Milne, author of the classic Winnie-the-Pooh series: "Rivers know this: there is no hurry. We shall get there some day."
My two cents: Enjoy your un-rushed journey towards your goals.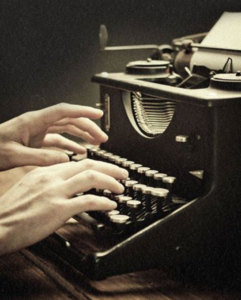 *
"We find our path by walking it," advised poet Maya Angelou.
Me: Be an explorer!
*
Me again: The more you give, the more you receive – unless your motivation for giving is to receive.
*
From author Bill Bryson: "You always have your whole life ahead of you."
Two cents from Hall of Fame pitcher/philosopher Satchel Paige: "Don't look back – something might be gaining on you."
*
"The world is a book," philosopher Saint Augustine wrote around 400 AD, "and those who do not travel read only a page."
My two cents: "Read" as many pages as you can, as often as you can, and as widely as possible.
*
From Stephen King, the maestro of scary: "The scariest moment is always just before you start."
Me: Start!
*
Similarly, from Jack London: "You can't wait for inspiration, you have to go after it with a club."
My two cents: Grab a club.
*
From my all-time favorite author, Dallas Woodburn McAuley: "True coolness isn't about following someone else's list of rules. It's about being happy in your own skin and being joyful in your own life. That is what gives you the sparkle."
Two cents from Dallas' dad: Find your sparkle and share it with the world.
*
From author Alex Frazen: "You can make excuses or you can make yourself proud. You can make excuses or you can make progress. Every day, it's your choice."
Me: Choose wisely. Better yet, choose boldly.
*
From Giotto di Bondone, a painter – which is a cousin to being a writer: "The sincere friends of this world are as ship lights in the stormiest of nights."
Or, as John Wooden consistently advised, "make friendship a fine art" today.
*
Speaking of fine art, Vincent van Gogh said: "The more I think about it, the more I realize there is nothing more artistic than to love others."
My two cents: Be an artist!
*
From Leonardo da Vinci: "It had long since come to my attention that people of accomplishment rarely sat back and let things happen to them – they went out and happened to things."
Me: Go happen to something that matters to you today.
*
Me again: Embrace Mondays instead of greeting them with antipathy or else you will wind up dreading one-seventh of your life.
*
"It is better to travel hopefully than to arrive," Miguel de Cervantes famously noted.
With apologies to the late, great poet, following two recent journeys I took I have to disagree. I think arriving into a bear hug from my son in New York City, and then into a big hug from my daughter in San Francisco, were far better than my hopeful travels there.
*
Speaking of my son, a talented writer and painter, this nugget is from him: "Giving compliments does much more good than taking out the trash, and thus should be done more than once each week."
Speaking of trash, legendary Buena High basketball coach – and one of my longtime role models – Joe Vaughan likes to say: "Take pride in everything you do. When you take the trashcans to the curb, be the best trashcan taker-outter in the neighborhood."
*
Let me close with this wisdom from Ralph Waldo Emerson: "Write it on your heart that every day is the best day in the year."
Those who know me well, or read me often, can guess how I am going to translate Waldo's wisdom: Make today your masterpiece!
* * *
Woody Woodburn writes a weekly column for The Ventura County Star and can be contacted at WoodyWriter@gmail.com.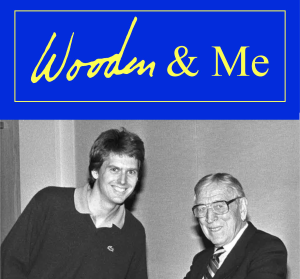 Check out my memoir WOODEN & ME: Life Lessons from My Two-Decade Friendship with the Legendary Coach and Humanitarian to Help "Make Each Day Your Masterpiece" and my essay collection "Strawberries in Wintertime: Essays on Life, Love, and Laughter" …

Save
Save
Save