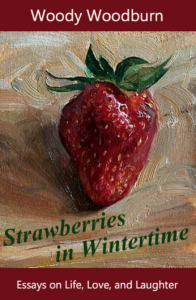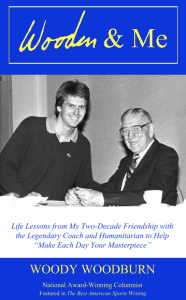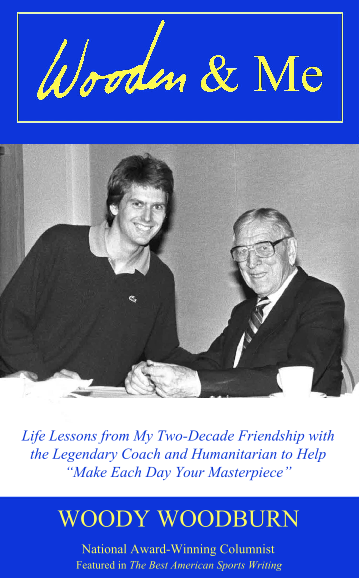 For a Personalized Autographed copy of "STRAWBERRIES IN WINTERTIME" or "WOODEN & ME" mail a check for $25 to:
Woody Woodburn
400 Roosevelt Court
Ventura, CA 93003
* * *
Clearing Out Leftovers From the Email In-Box
Because I believe this space belongs to my readers and I am merely its steward, and also because playing hooky from writing this week sounded good, today I turn the forum over to some email responses to recent columns.
*
Barbara shared her similar experience arriving late at the airport for a 4:30 p.m. flight:
"It is now 4:14 and I see a line snaking through the ropes to get where you go through the scanners. I know I cannot wait in line. So this old lady goes around the line to the man checking people through. I show my boarding pass & I.D., saying my plane leaves in 10 minutes. He looks at me & stamps me through.
"Then I had to walk/run to gate 17 at the end – just made it. Pays to have boarding pass the day before."
*
Russell took exception to my column about the FDR Presidential Library & Museum's exhibit "Images of Internment: The Incarceration of Japanese Americans During World War II" and my condemnation over the incarceration of 120,000 people of Japanese descent – including approximately 80,000 American citizens: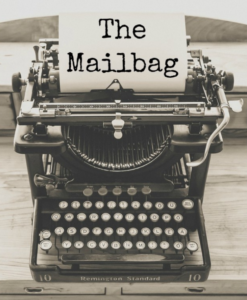 "It might be great for you to feel like the liberal white guy that reviews history after 75 years and has the answers. Had we lost, you and your son may not have had those field trips. Get some perspective. You are a big reason our Country is in trouble."
*
Linda, however, had a different viewpoint:
"Your column on internment injustice was a great reminder and something we should never forget, nor repeat."
*
Bob, however, disagreed with Linda and me:
"During the 1930's my Illinois grandfather would take wagons of onions to the Chicago produce markets and find no buyers. He returned to the family farm and plowed them under. My uncles with small farms, just 50 miles south of Chicago, didn't get electricity and indoor plumbing until the early 1950's.
"Yet the 120,000 internees in the early 1940's had three meals a day and a warm bed at night while much of rural America was just scraping by.
"Further, it has been said that interring 120,000 was unnecessary as no acts of sabotage took place. The more logical statement should be no acts of sabotage took place because 120,000 were interred.
"Last add. A number of Japanese-Americans served with distinction in the European theatre during World War II but were prohibited from serving in the Pacific theater. Betcha a lot of our soldiers in the steaming jungles of the South Pacific would have loved to have had that same restriction."
*
I am tempted to rebut Bob – warm beds? three meals a day? correlation implying causation? – but Kenzo does so with far more authority:
"Thanks for your column about the Japanese-American internment caused by Executive Order 9066.
"I was of those who spent over three years behind a barbed wire fence in Northern California, guarded by the army. I was fingerprinted and my mug shot was taken when I was twelve.
"And I was to be stripped of my citizenship. Fortunately, that wasn't done and I was able to get a secret clearance when in Korea in 1953, when I was in the MIS attached to the 2nd Division.
"The worst part is when I was called for jury duty here in Ventura County and asked by the judge if I was ever detained by any police agency: federal, state or local – and I always answered in the positive.
"Asked how long, and the answer was three-plus years and that I was never charged with any crime.
"Asked why was I detained, and the answer was that I was possibly a threat to the security of the U.S. and that I was nine years old when detained."
*
Lastly, Gary Clevenger, my classmate in middle school and high school, responded to my "Holiday Ball Drive" column about Brent Muth and his late friend, Mike Sandoval:
"Inspiring article, Woody. I had 10 basketballs sent. Have a Merry Christmas."
Thanks to Gary's generosity, an additional 10 kids certainly will.
* * *
Woody Woodburn writes a weekly column for The Ventura County Star and can be contacted at WoodyWriter@gmail.com.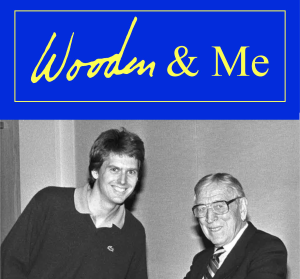 Check out my memoir WOODEN & ME: Life Lessons from My Two-Decade Friendship with the Legendary Coach and Humanitarian to Help "Make Each Day Your Masterpiece" and my essay collection "Strawberries in Wintertime: Essays on Life, Love, and Laughter" …